A Brighter Smile Dental Care believes in providing high-quality dentistry and affordable pricing. Our doctors are pleased to offer exciting specials on our dental care in Shreveport and Bossier.
---
APRIL 2021
(318) 524-7728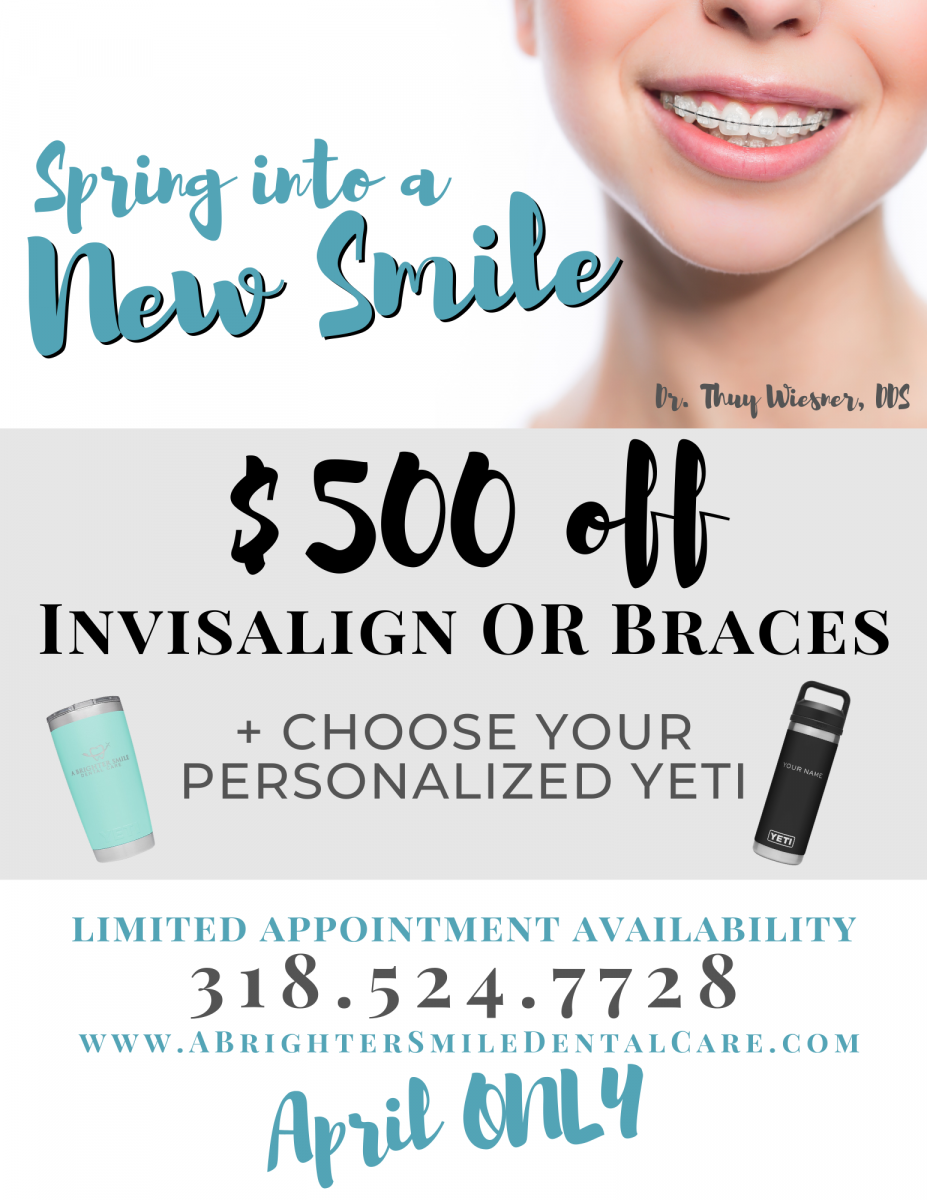 ---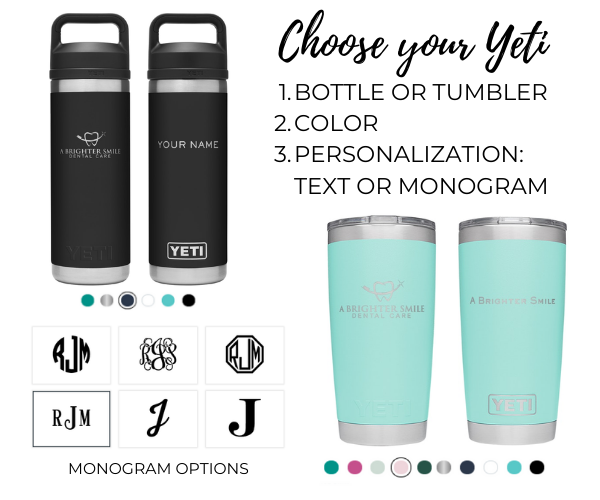 OFFER VALID FOR NEW ORTHODONTIC PATIENTS WHO BEGIN TREATMENT IN APRIL 2021. CANNOT BE COMBINED WITH ANY OTHER OFFER. SOME EXCLUSIONS MAY APPLY.
---
MARCH 2021
(318) 524-7728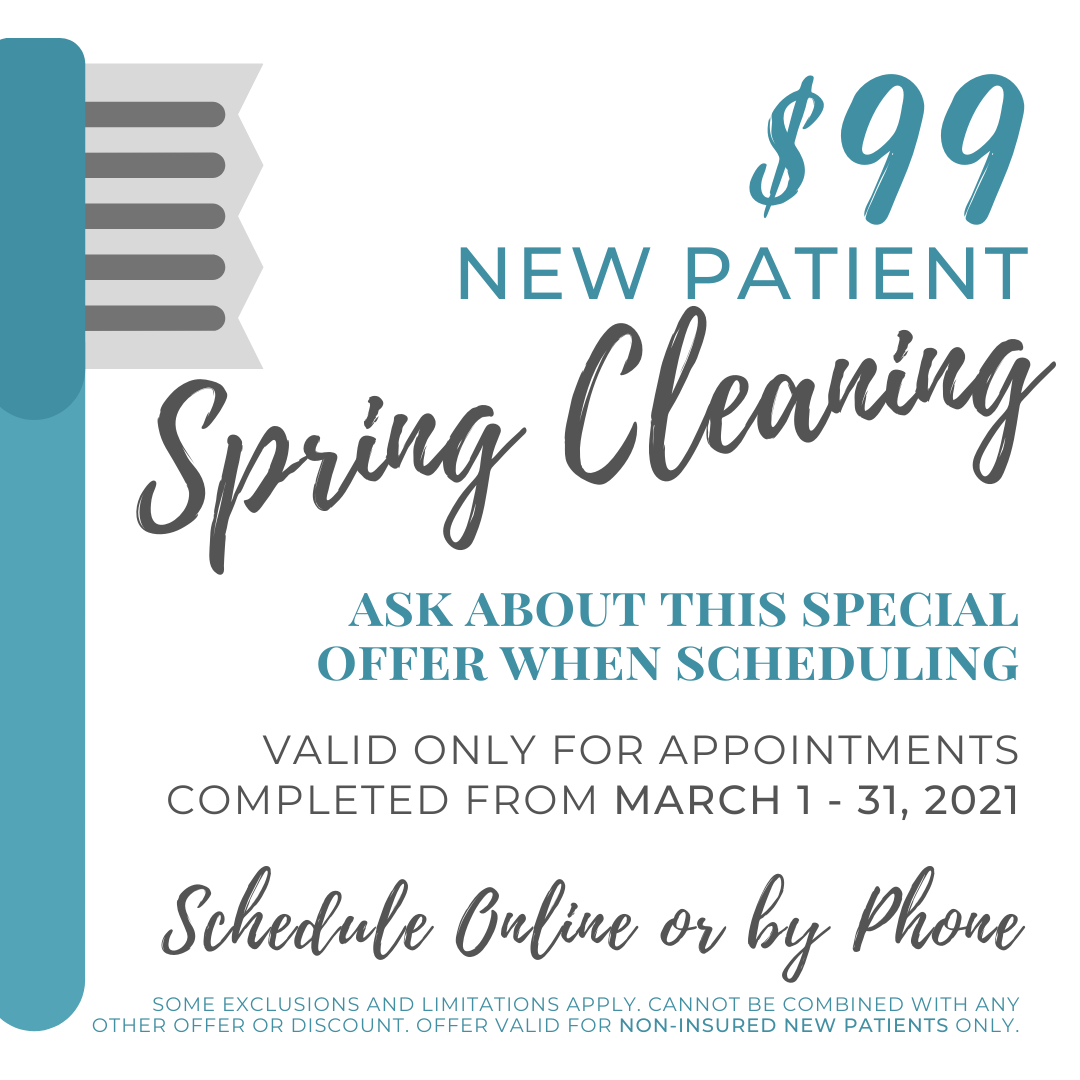 OFFER VALID WHEN A NEW, UNINSURED PATIENT RECEIVES A CLEANING, X-RAY, AND DOCTOR EXAM IN THE MONTH OF MARCH. NOT VALID FOR INSURED OR EXISTING PATIENTS.
---
FEBRUARY 2021
(318) 524-7728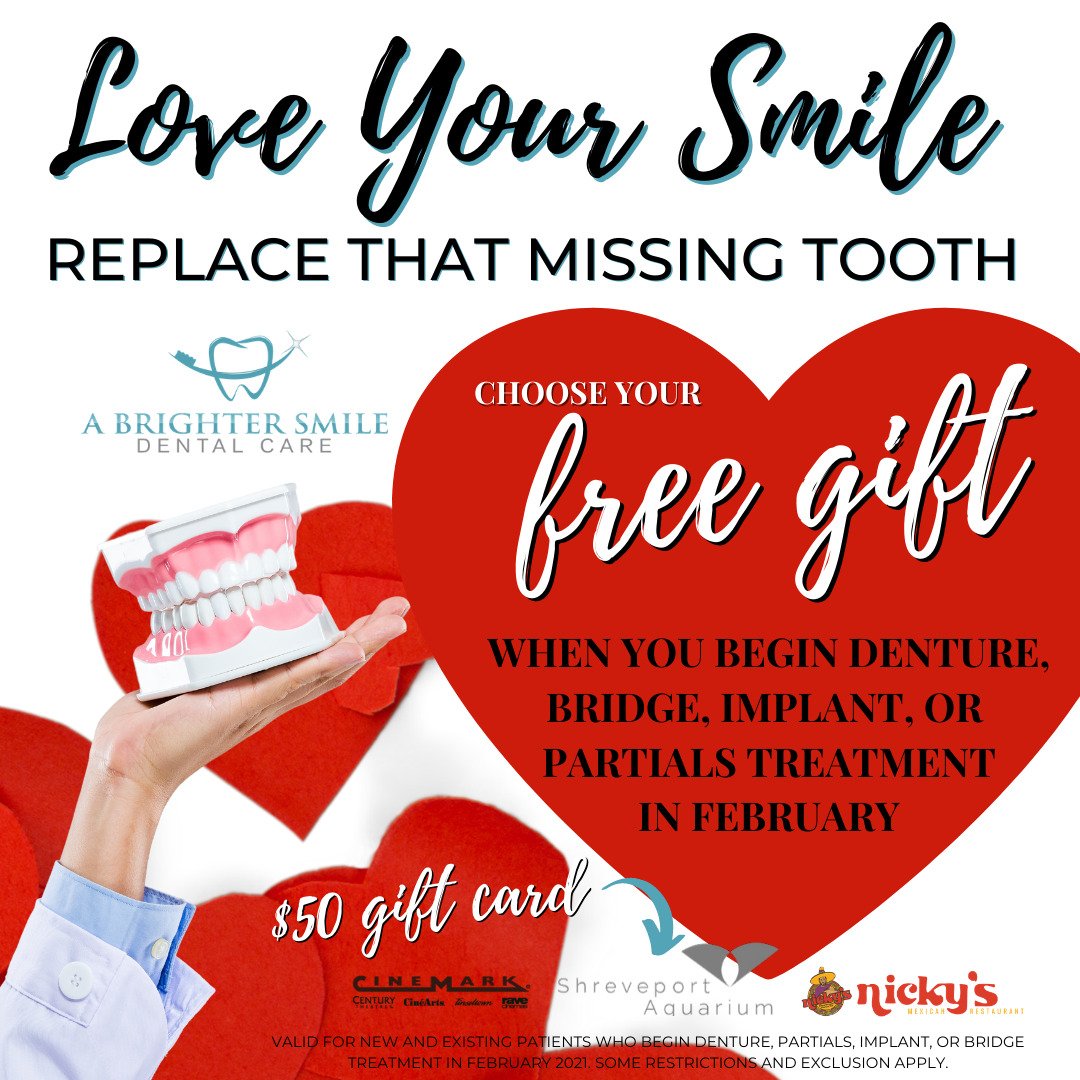 RECEIVE A FREE GIFT OF $50 TO YOUR CHOICE OF CINEMARK, SHREVEPORT AQUARIUM, OR NICKY'S MEXICAN RESTAURANT WHEN YOU BEGIN TREATMENT FOR A BRIDGE, DENTURES, A PARTIAL DENTURE, OR A DENTAL IMPLANT IN FEBRUARY.